The Club revolves around a programme of regular meetings held throughout the year.
During the Covid-19 Pandemic we have been hosting regular Zoom meetings which will remain our norm
for the foreseable future and may well be retained in some form or another beyond that.
However, in happier times we would hold weekly meetings between September and May
at our base in Leigh on Sea which over the years have included:-
guest speakers presenting historical, current rail scene and preservation topics,
members sharing their photos and videos through classic slide, cine and modern digital projection,
regular sessions with our model test tracks.
visits to railway facilities and heritage railways.
demonstration and exhibition evenings and members' auctions,
a Christmas social.
During the summer months the focus shifts away from indoor meetings to such as visits to
membersí garden railways plus the annual coach outing.

Our current programme is available here

Subject to pandemic restrictions being lifted we are planning to hold a 70th anniversary exhibition during 2023.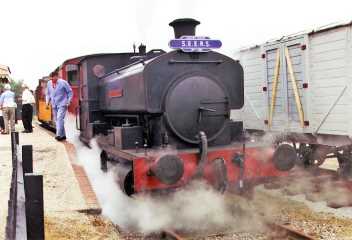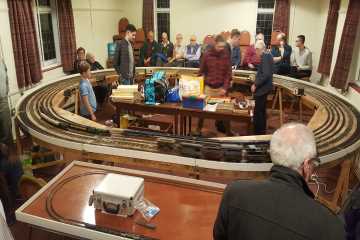 Seers Headboard on a special                A recent view of the test-tracks


at the Mid-Suffolk Railway                        at an evening sesssion

---------- **** ----------
Thank you for visiting our website, please email comments or questions to: seers.rail@gmail.com.
Images and text on this site remain the copyright of the South East Essex Railway Society or the credited photographer.
Reproduction is prohibited without first obtaining permission.
Copyright © 2011- South East Essex Railway Society. All rights reserved.