SEERS@70 Exhibition on Saturday 15 April 2023
A celebration of the Club's founding 70 years ago in 1953.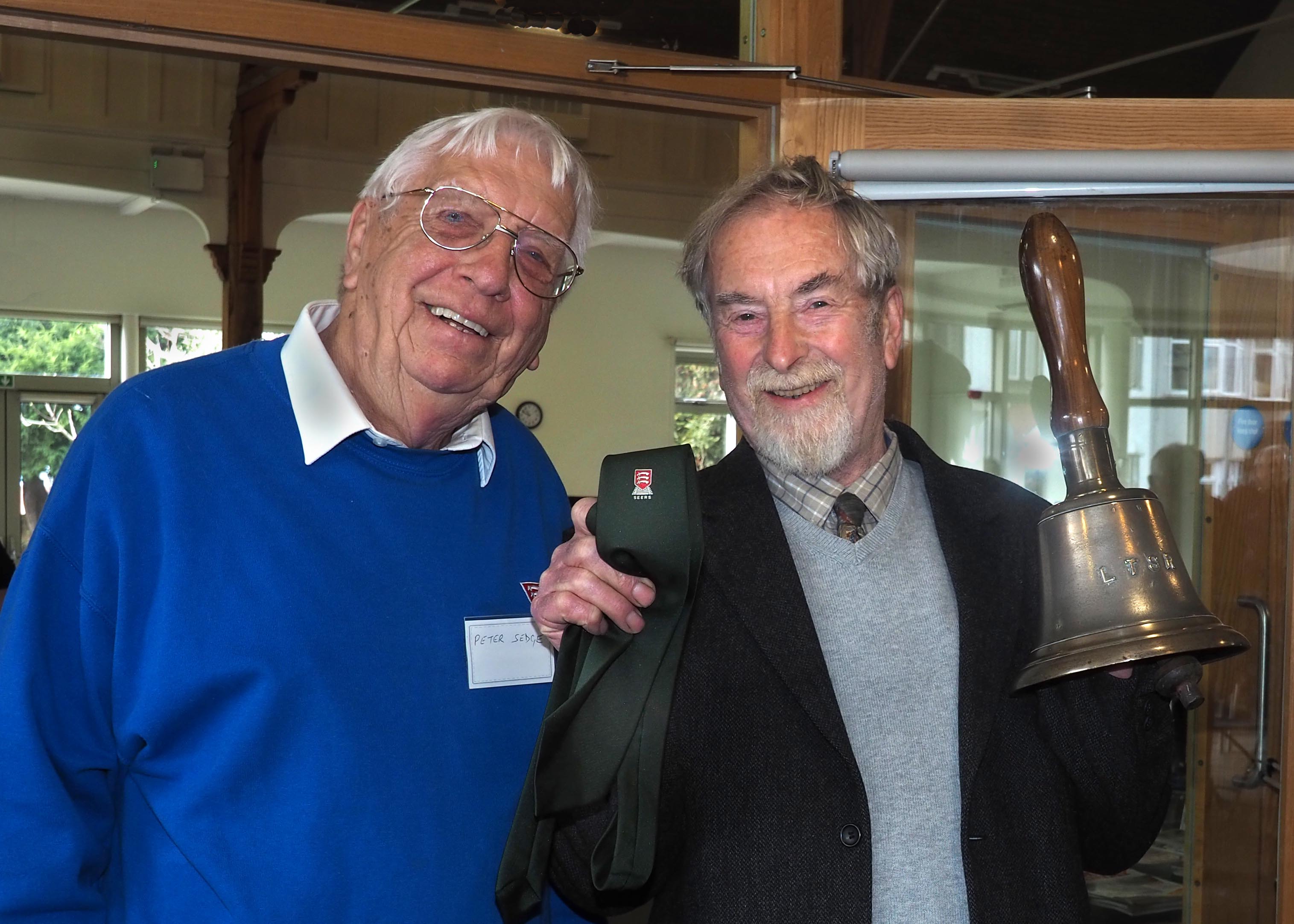 Peter Sedge, the SEERS chairman and John Jolly
open the show with a LTSR handbell.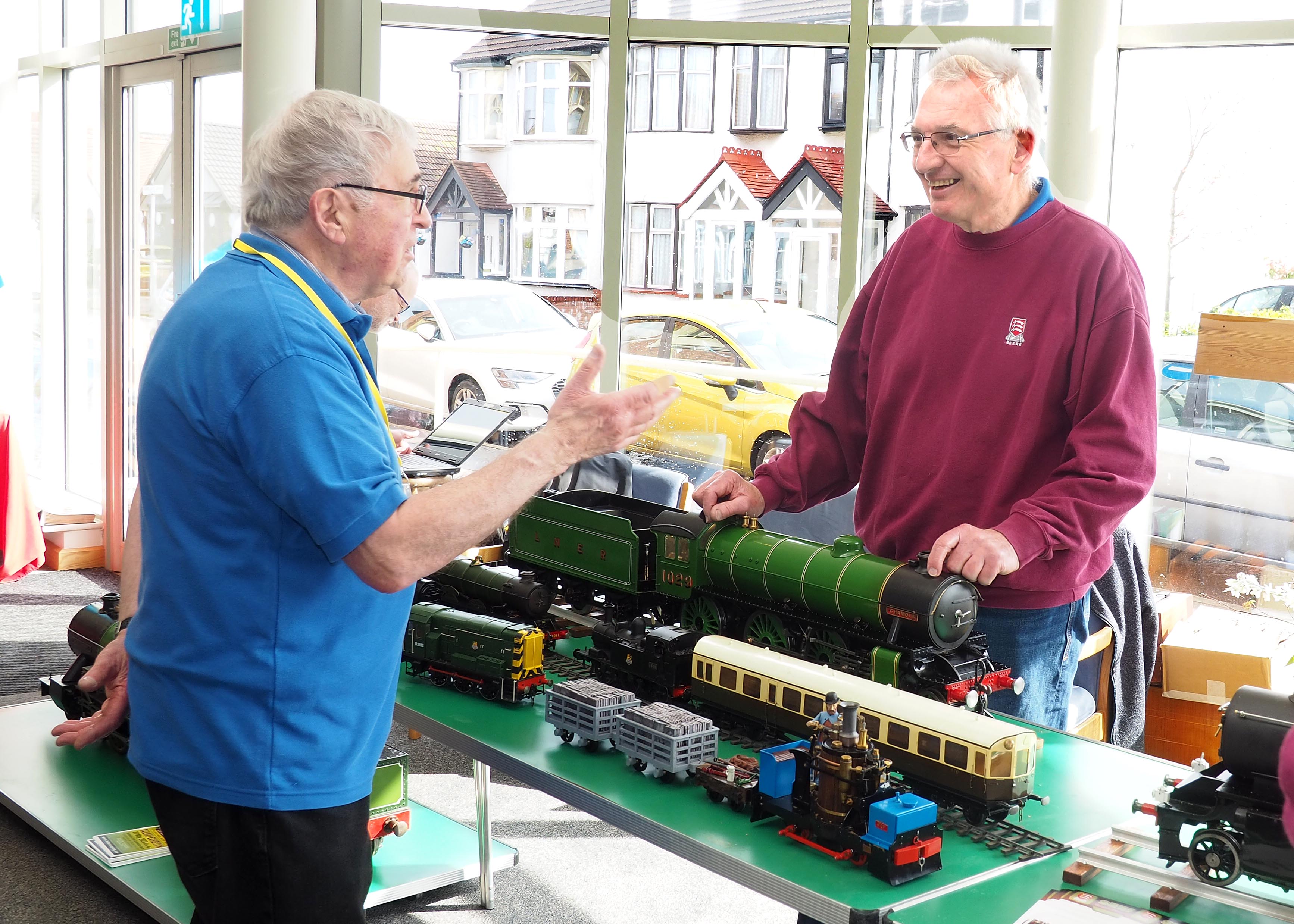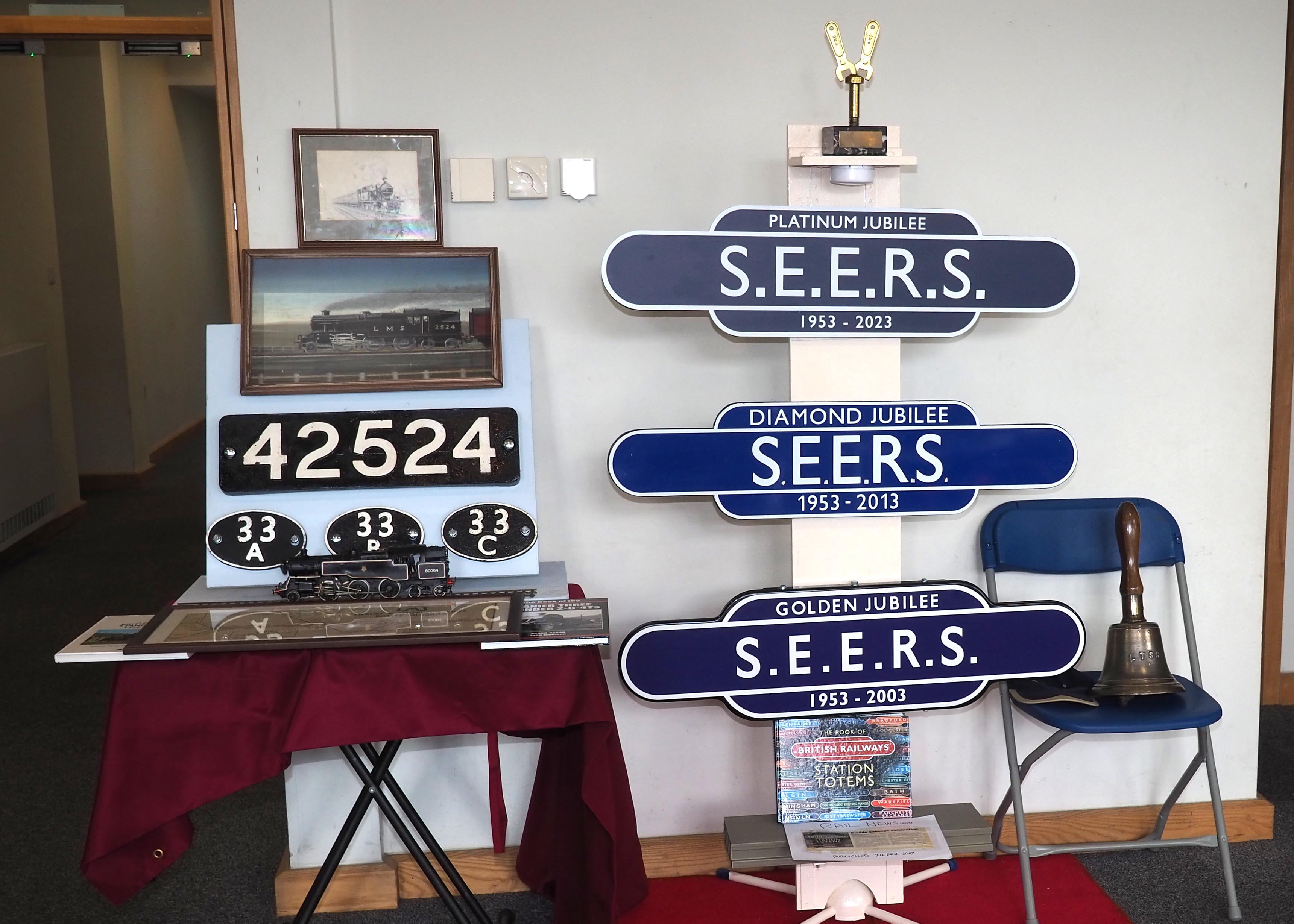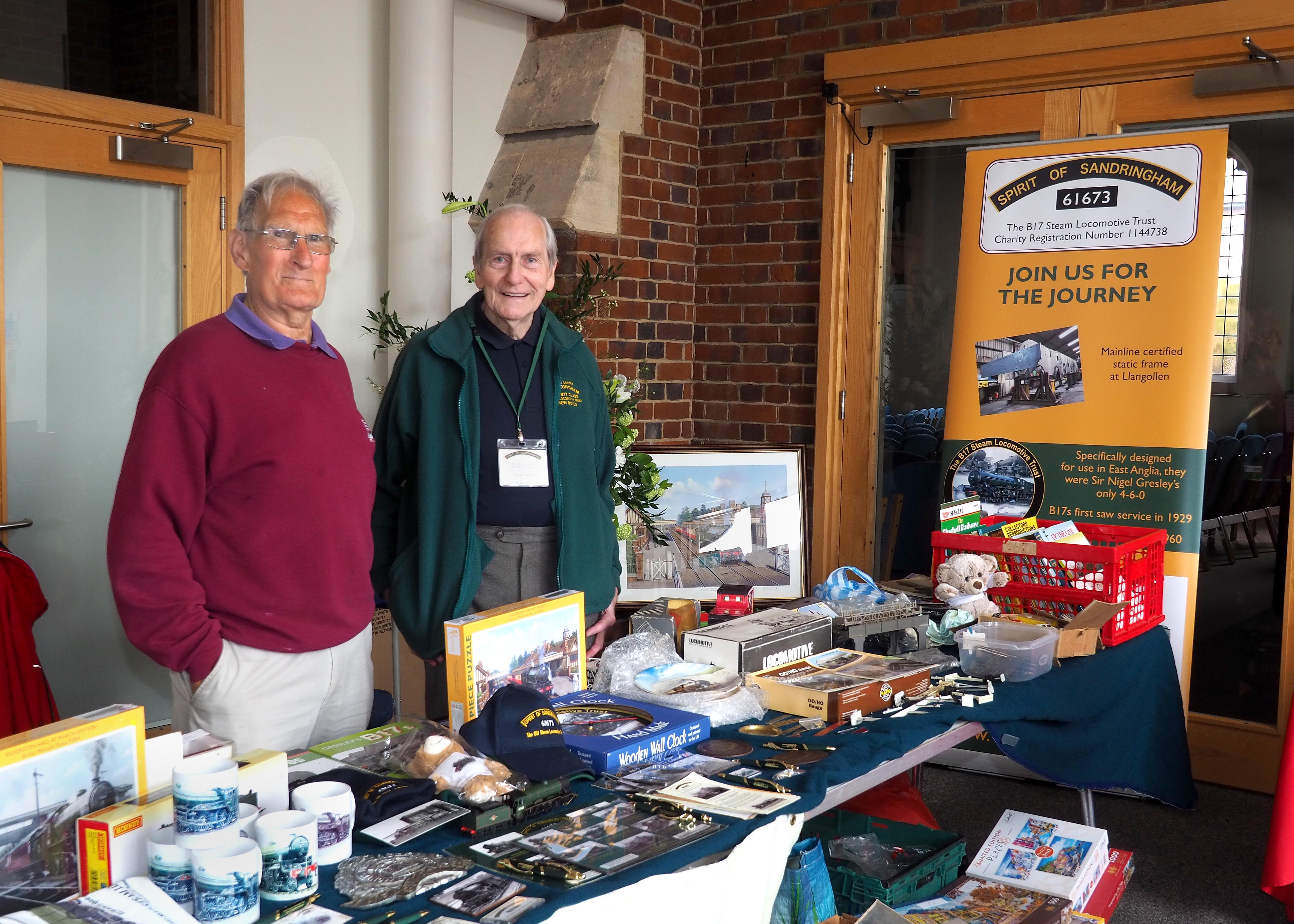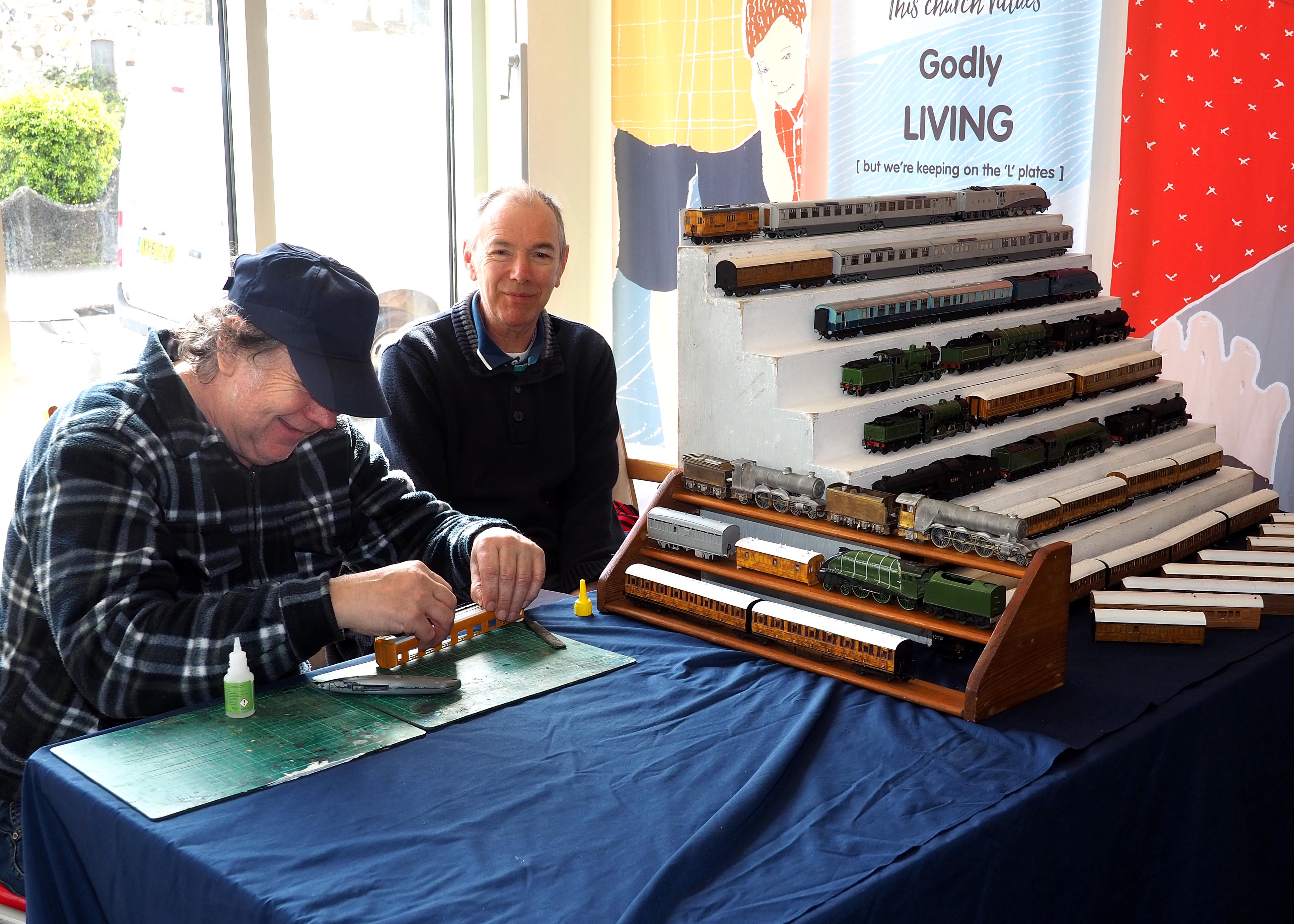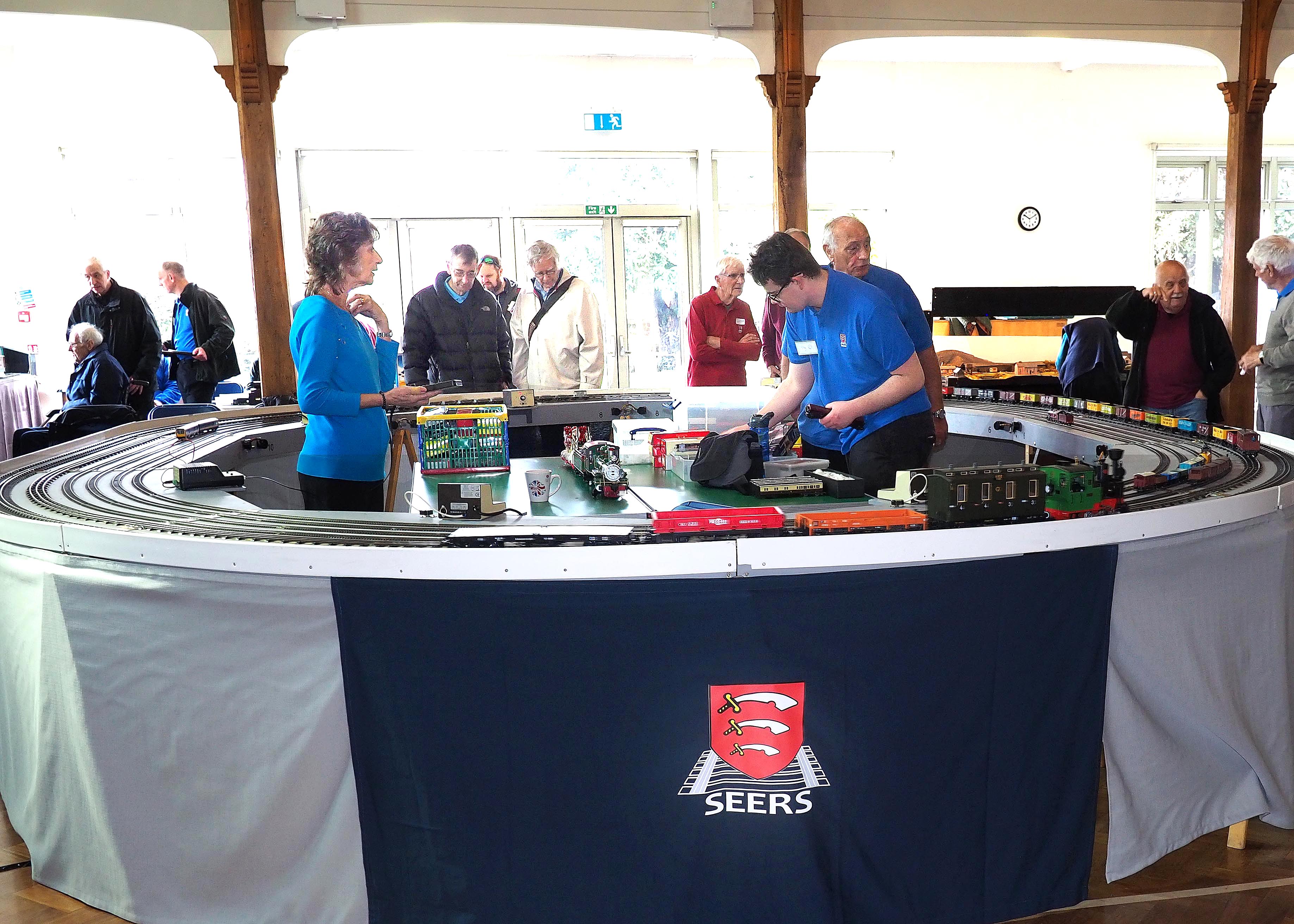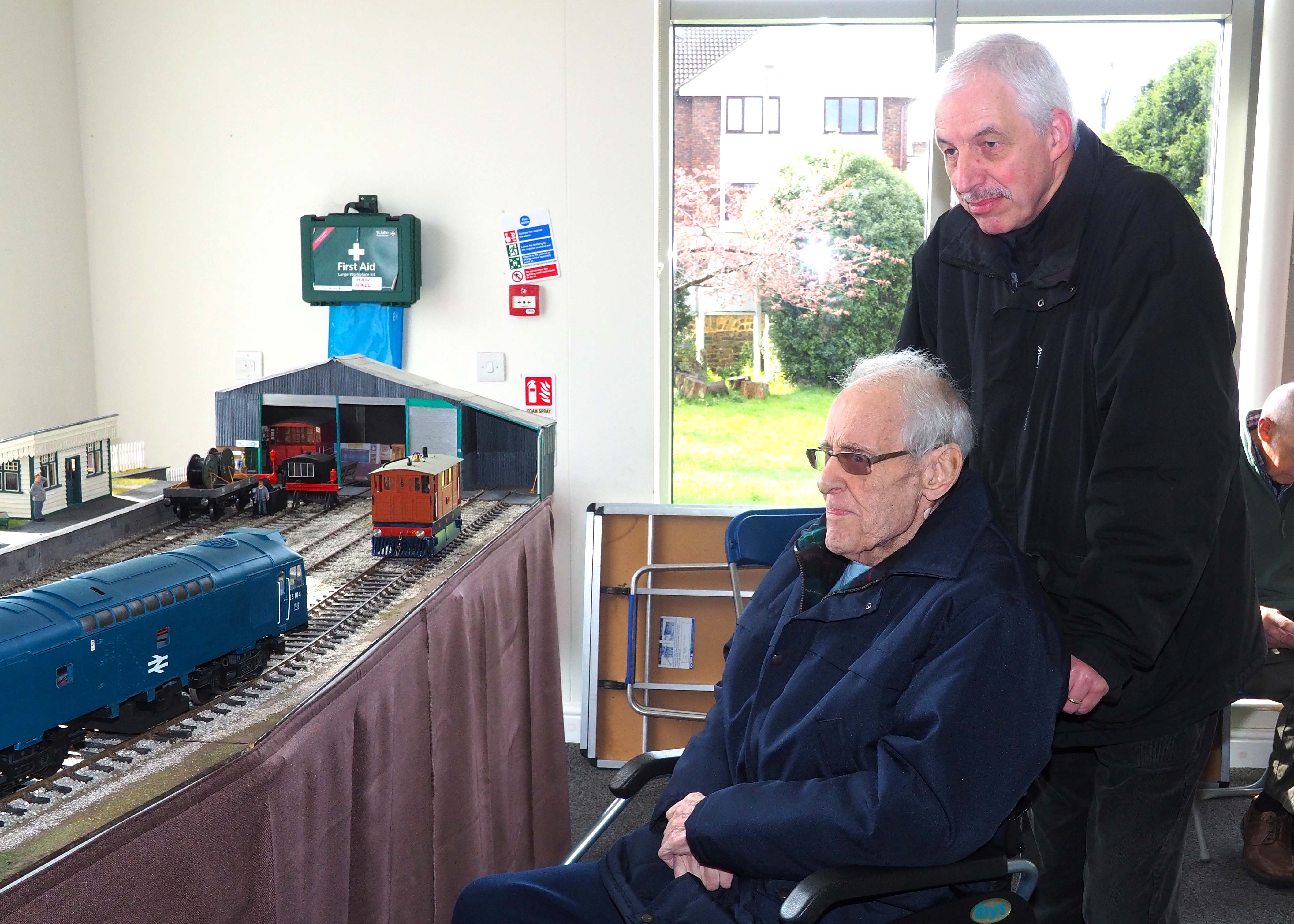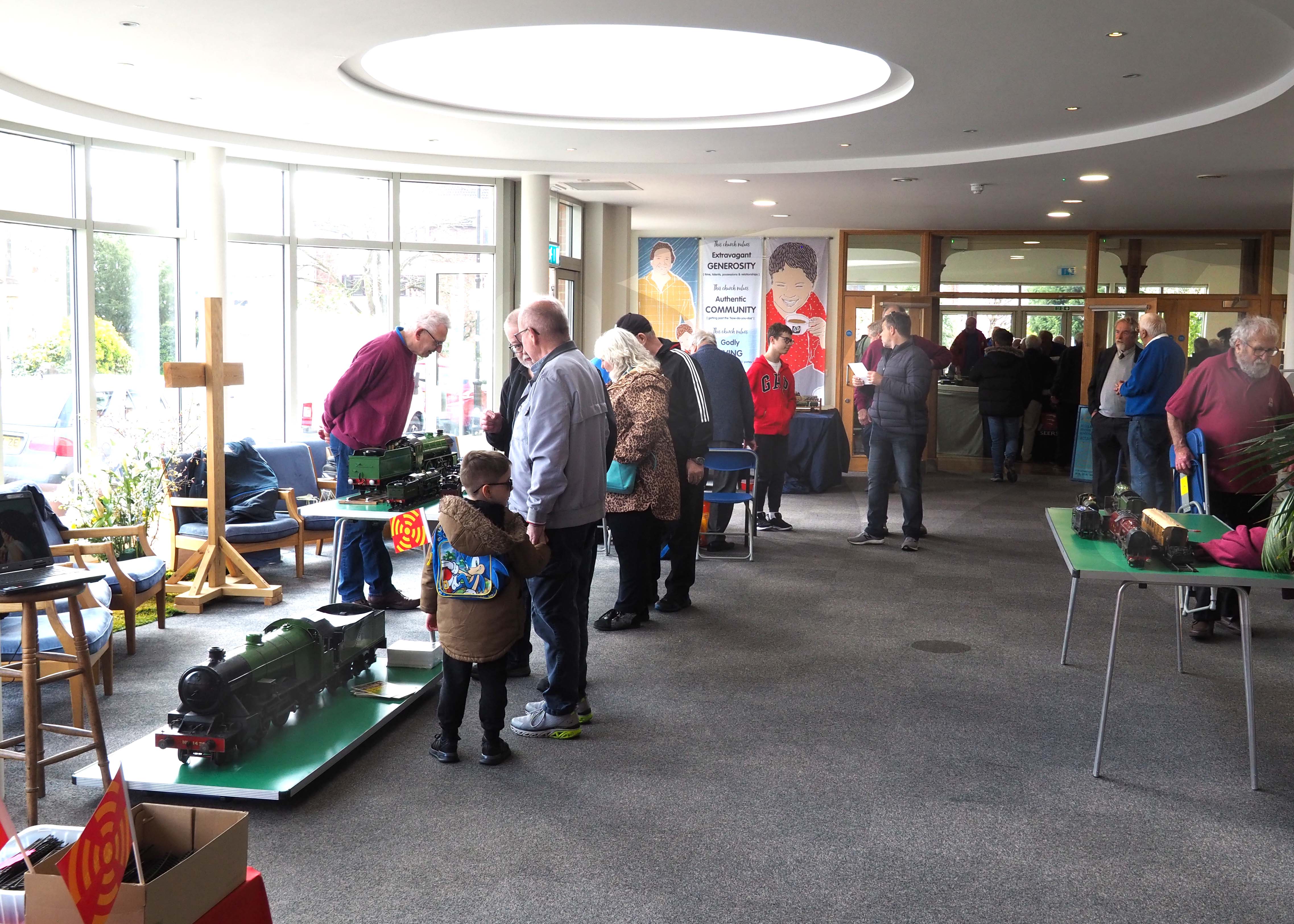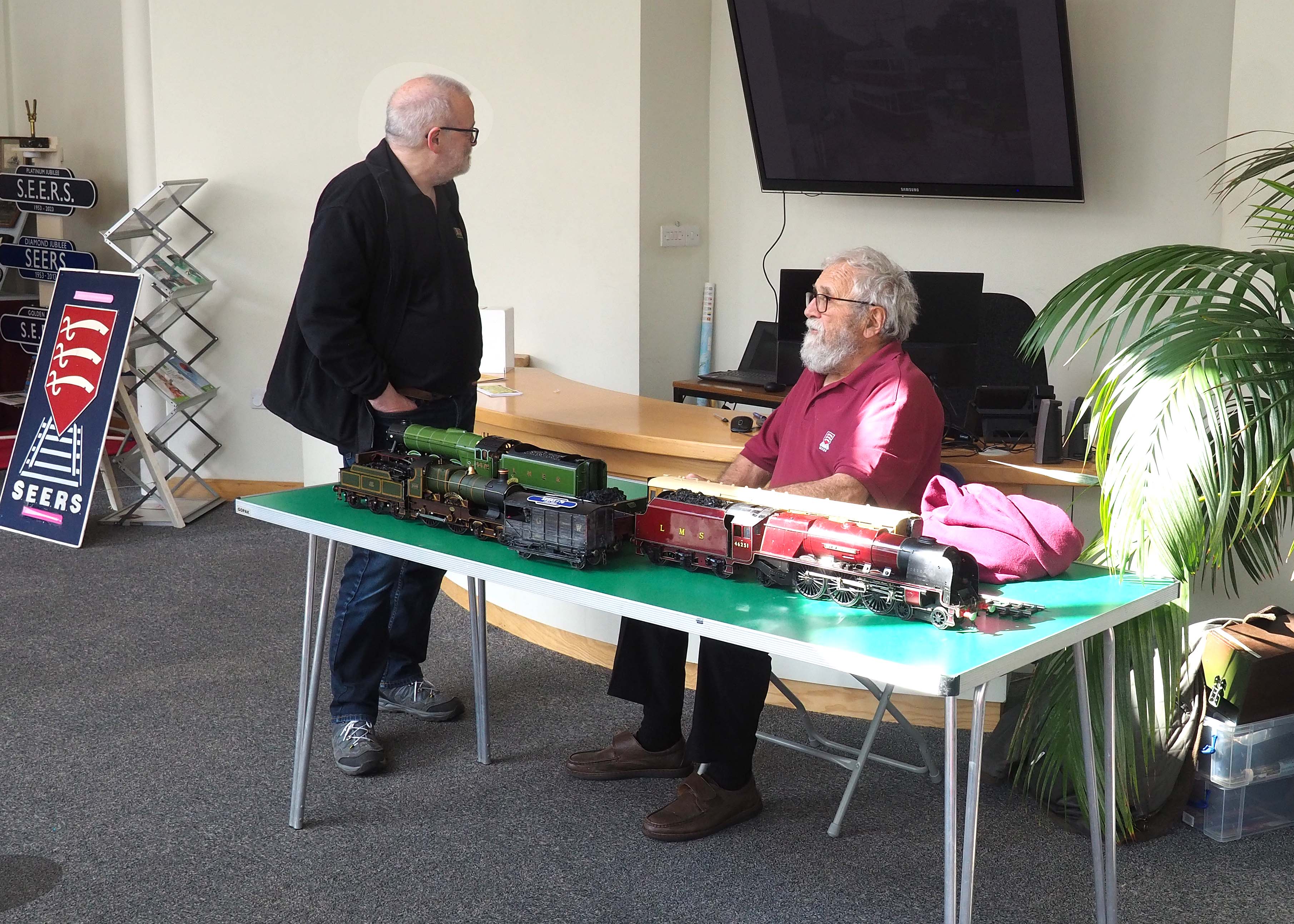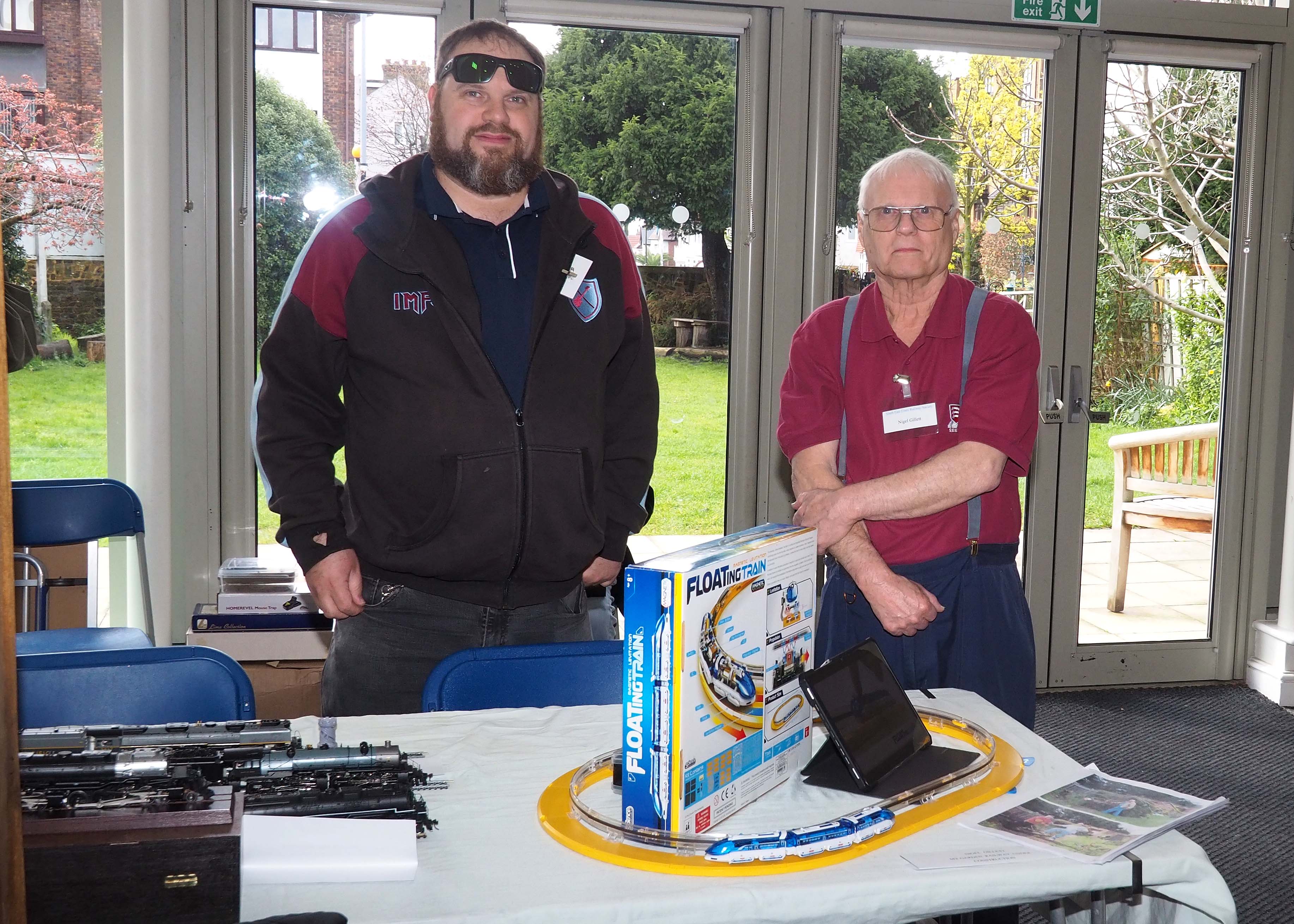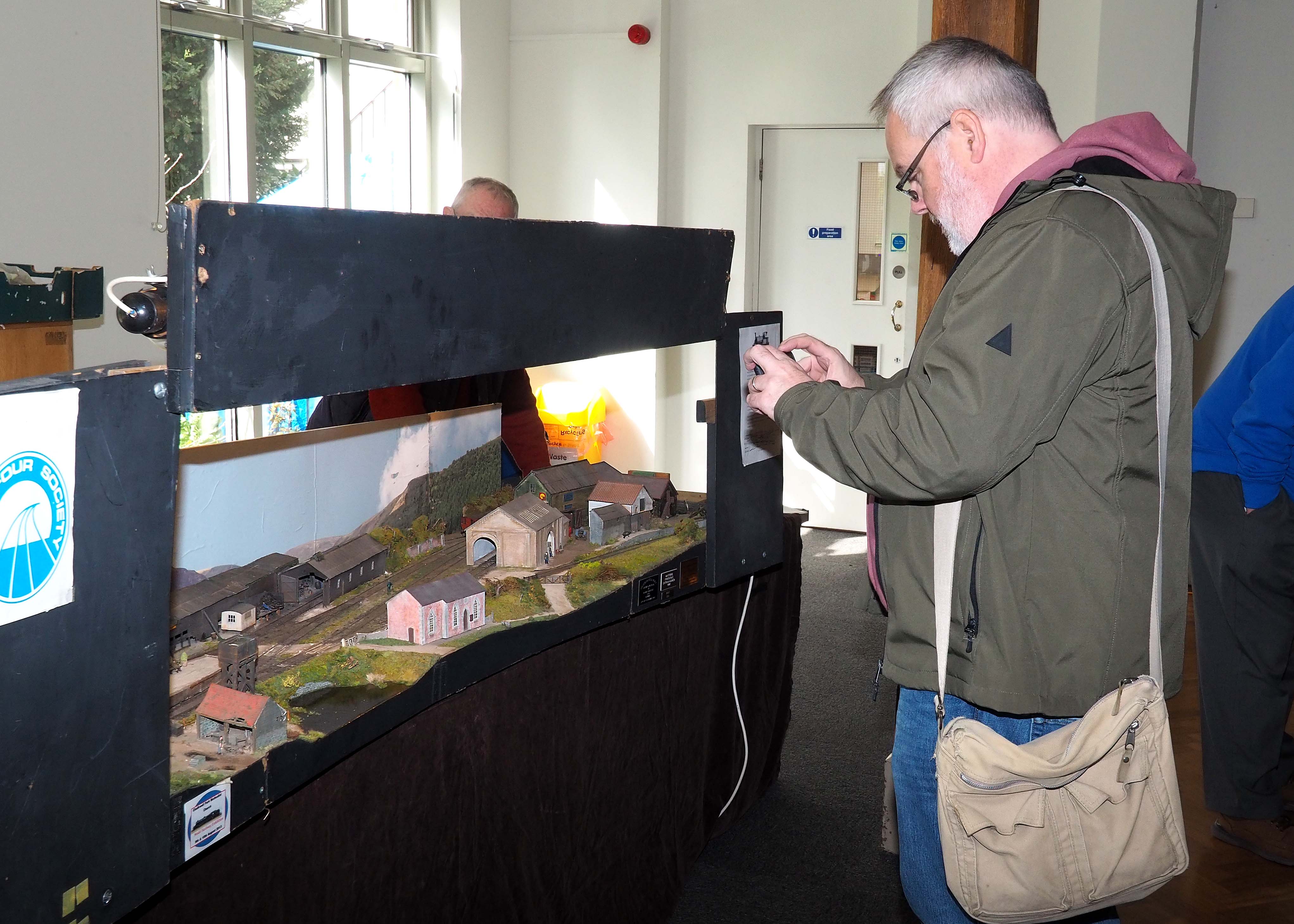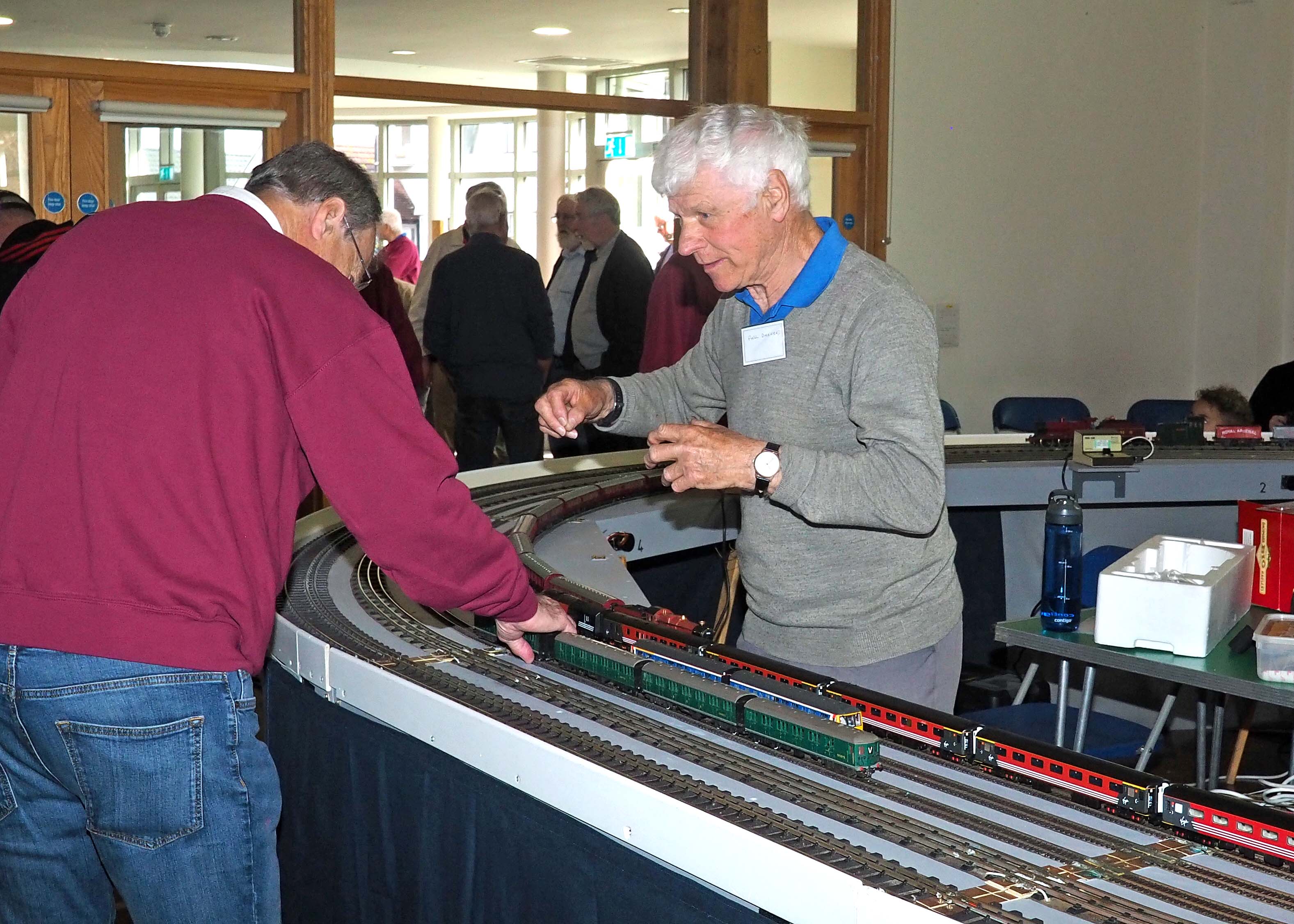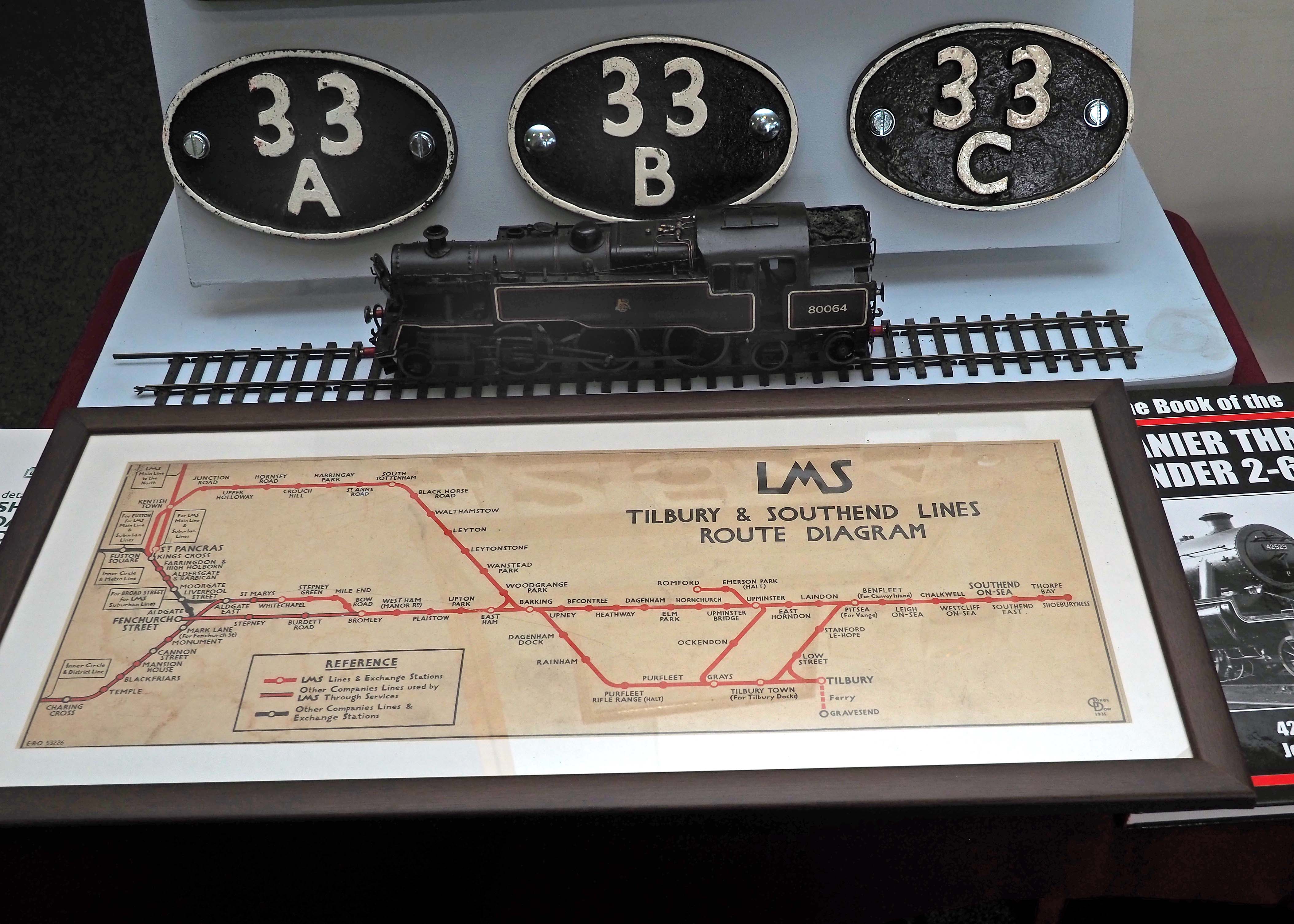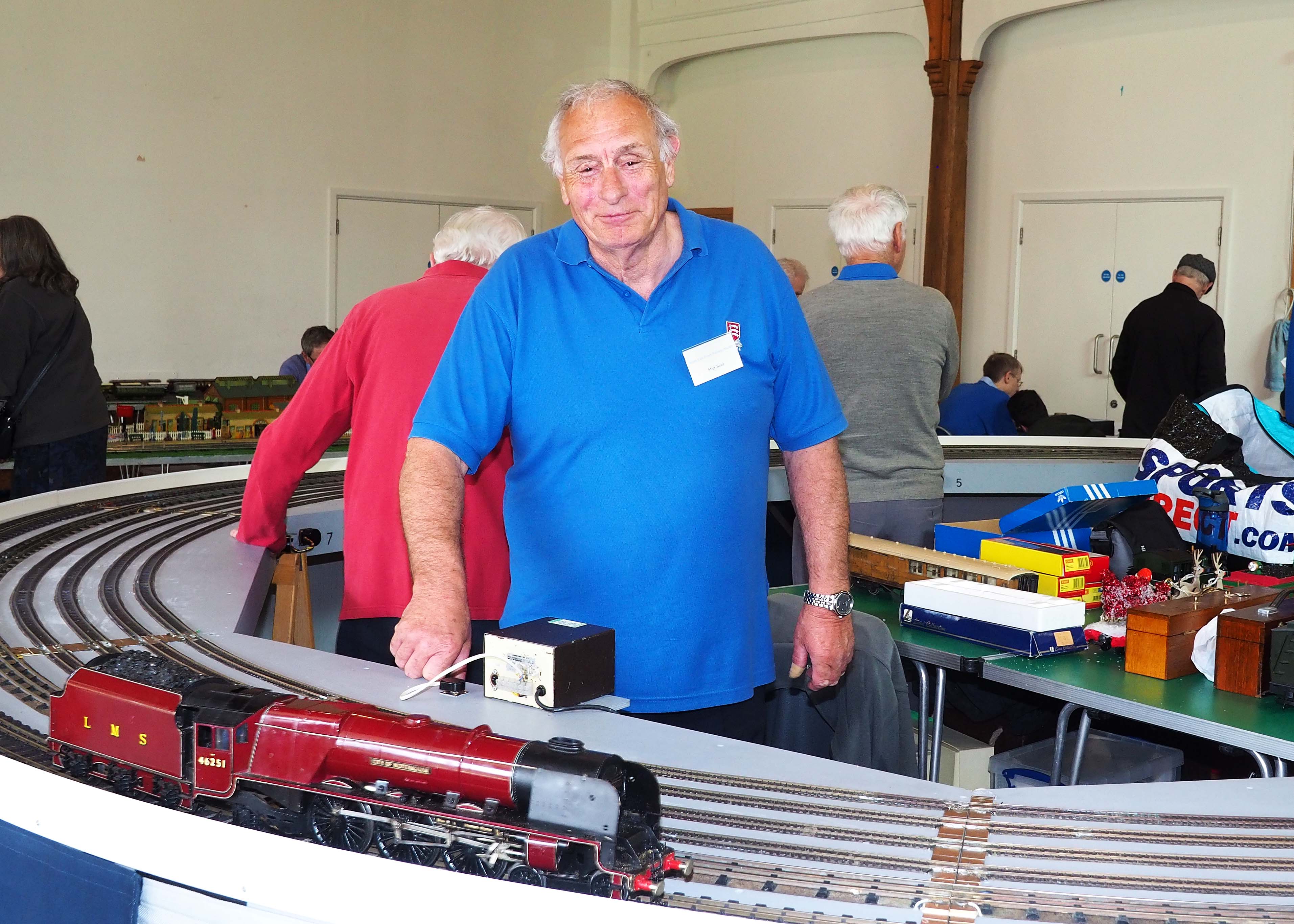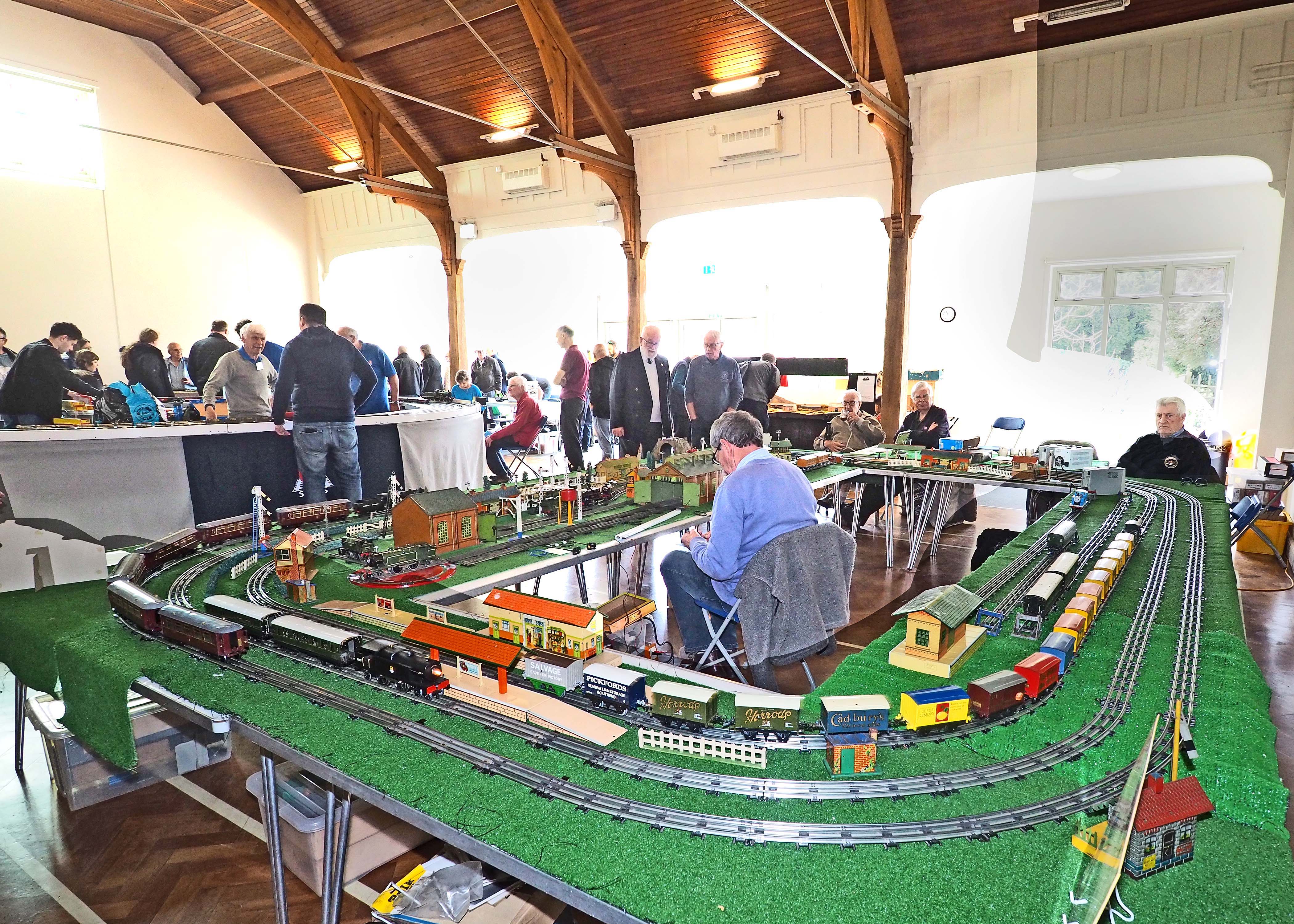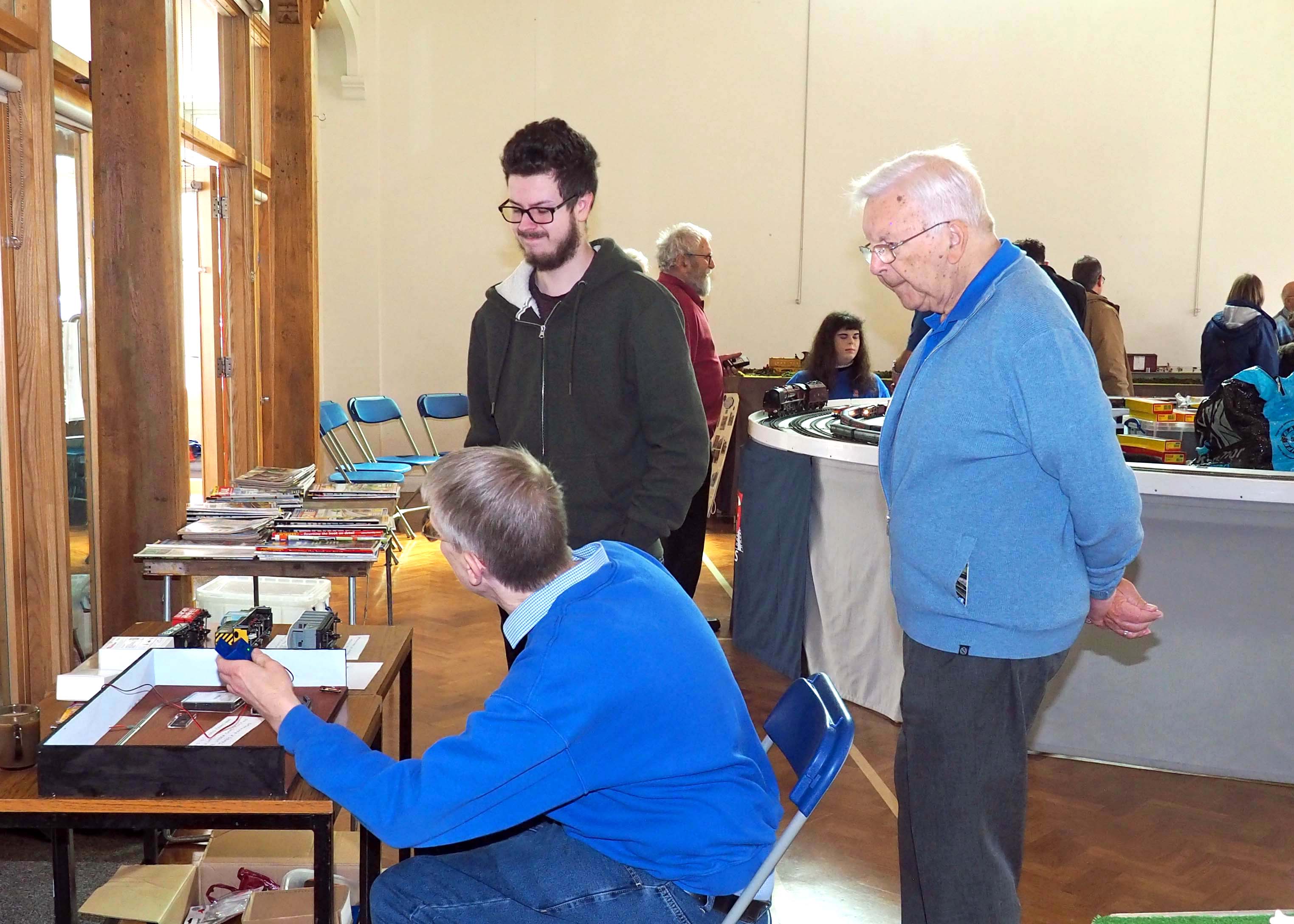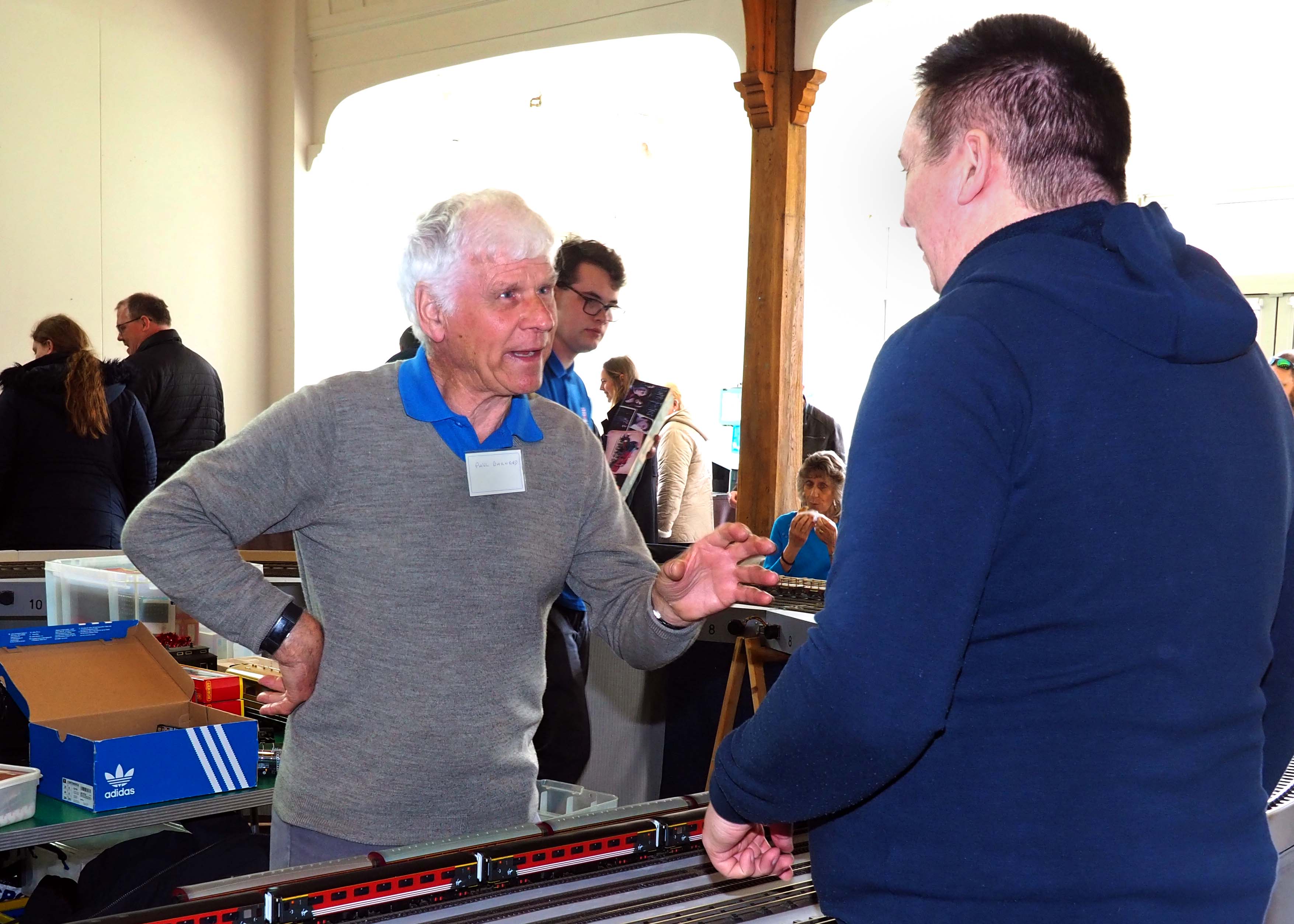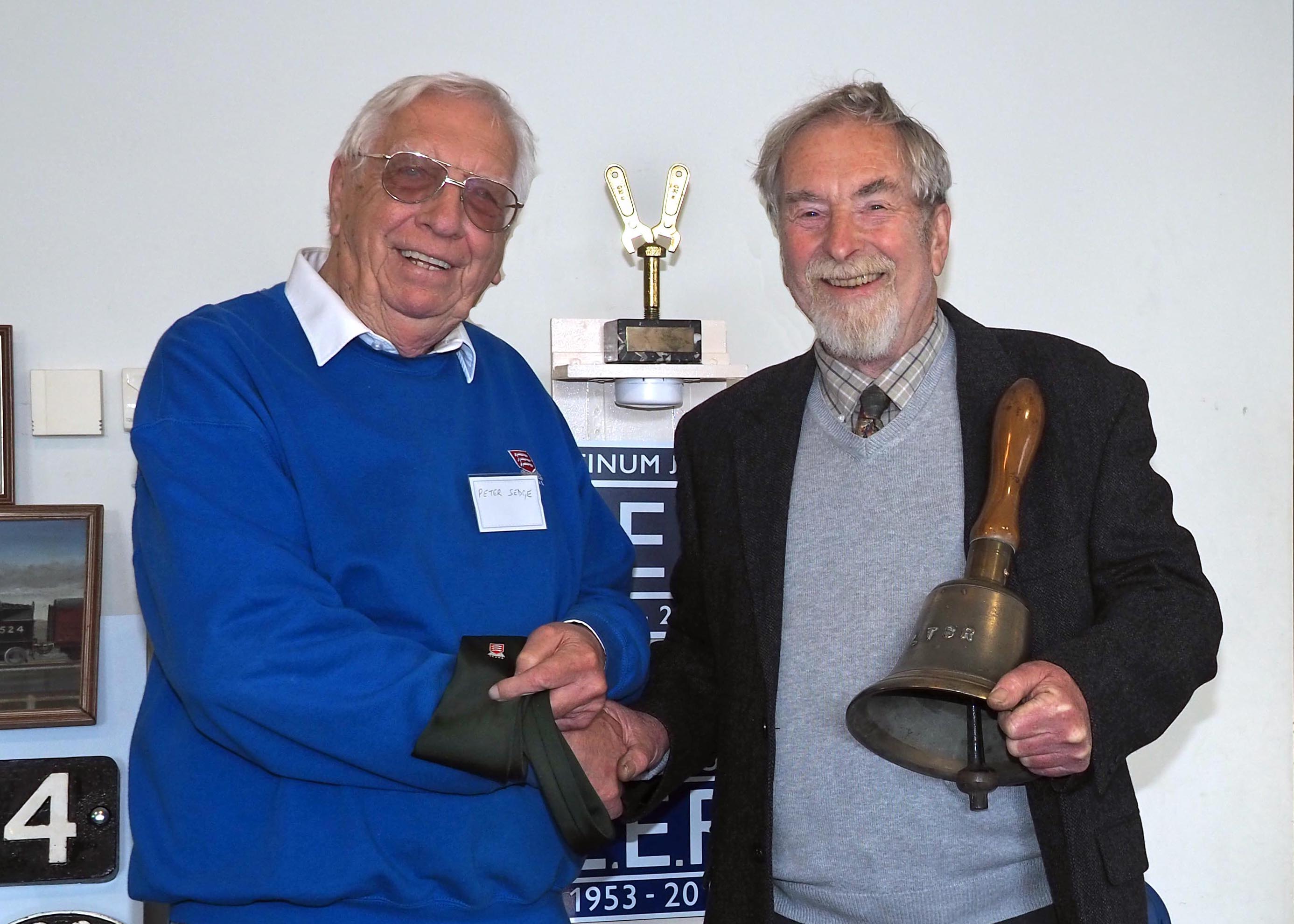 Peter Sedge, the SEERS chairman, presenting
John Jolly with a tie as a souvenir of the occasion.
❮
❯


Images by courtesy of Eddie Hardiman.
A Youtube video provided by Steve - "The British Railroader".
SEERS@70 Program of Exhibits
Moving Displays



Club test tracks and trains in gauges; 1, O, OO/HO and N
'The Tin Men' - vintage O gauge electric and clockwork models in tin plate.
Model layout of the Mangapps Farm Railway in Gauge 3
'Lentwardine' a 4m finescale layout
Shoeburyness Model Railway Cub's N gauge layout
'Southcliffe' - presented by the Billericay Model Railway Group.
T gauge layout - 1:450 scale with a track gauge of 3mm.
Static Displays



'Hornby Dublo 1953' - vintage 3-rail models
Large Scale steam locomotives in gauge 1, 3½" and 5" gauges.
'Southend Tramway History' including a video presentation
'B17 Locomotive Trust' - new build loco project, with model sale.
Display from the 'Mangapps Railway Museum' at Burnham-on-crouch
'Essex Air Ambulance'
Tea and Cake - always a popular favourite
Past Shows
The main test-track circuit is a veteran of several appearances at local
model railway shows where it has showcased the club, displayed
members trains and also provided a loco testing service for visitors.

Scenes from the February 2020 "SEERS on show" exhibition held in Leigh-on-sea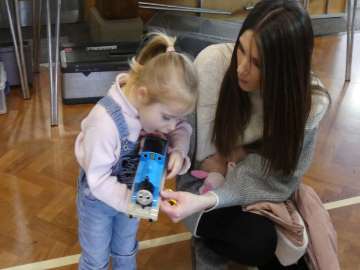 Starting young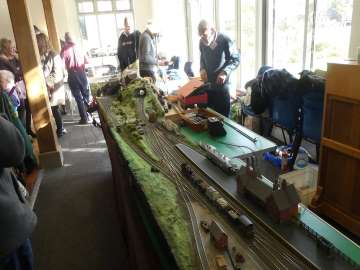 A member's layout.
Scenes from the 1963 SEERS model railway exhibition held in Southend
The old Southend Municipal College
venue for the SEERS Exhibition.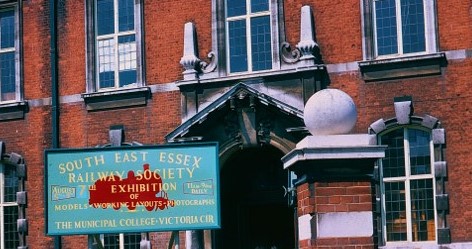 Inside the 1963 SEERS Exhibition
Southend Victoria visible through window.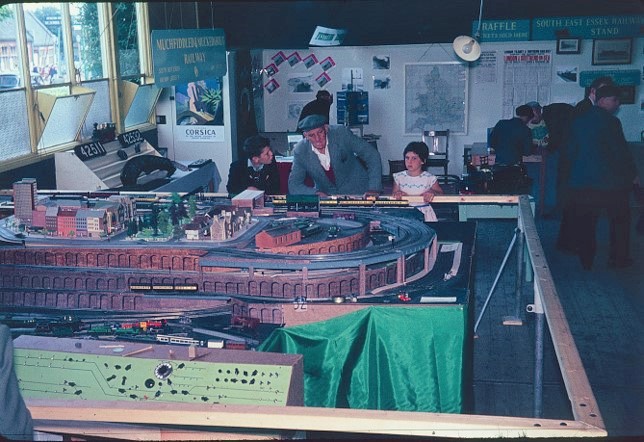 ---------- **** ----------
Thank you for visiting our website, please email comments or questions to: seers.rail@gmail.com.
Images and text on this site remain the copyright of the South East Essex Railway Society or the credited photographer.
Reproduction is prohibited without first obtaining permission.
Copyright © 2011- South East Essex Railway Society. All rights reserved.