The South East Essex Railway Society, more generally known as 'SEERS'


SEERS is a long established railway society that promotes all aspects of the railway hobby for enthusiasts across the South East of Essex
although we do have some members who now live as far afield as Scotland and Germany..
During the Covid-19 Pandemic, with normal face-to-face meetings suspended, we have been hosting regular online Zoom meetings.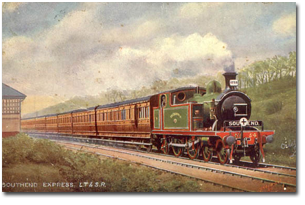 Our regular meetings are held in Leigh on Sea to provide ...
Regular talks and presentations, mostly on railway subjects,
Model railway 'test track' facilities,
A library of over 2000 railway titles
Visits to railway facilities and social gatherings.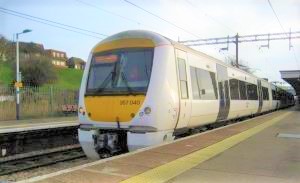 We have around 100 members and normal meetings attract an audience of about 50.
New members are welcomed and to find out more please contact us
by following the Membership link at top right of this page.
---------- **** ----------
Thank you for visiting our website, please email comments or questions to: seers.rail@gmail.com.
Images and text on this site remain the copyright of the South East Essex Railway Society or the credited photographer.
Reproduction is prohibited without first obtaining permission.
Copyright © 2011- South East Essex Railway Society. All rights reserved.