Welcome to the homepage of the South East Essex Railway Society, more generally known as 'SEERS'
We are a long established railway society. Our goals are to promote all aspects of the railway hobby for general enthusiasts across the South East of Essex.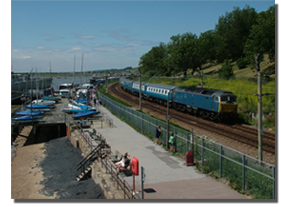 We offer events and facilities for those who are interested in all aspects of railways including railway history, the modern railway scene, model railways and model engineering.

We meet regularly in a central venue in Leigh on Sea and we can offer you … • Regular talks and presentations
• Model railway facilities including a 'test track'
• Research and archive facilities including a members library
• Special events such as visits to railway facilities and social gatherings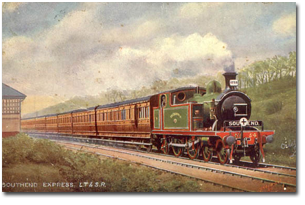 Currently we have over 150 members with normal attendance of over 60 members at our meetings. We welcome new members and if you would like to know more and wish to contact us, please follow the navigation links at the top of this page.

Thank you for visiting our website.