'SEERS' origins go back to 1953 when a number of enthusiasts in the Southend area were keen to form a local railway society, based around a desire to promote an appreciation of a general interest in railways, and not just railway modelling.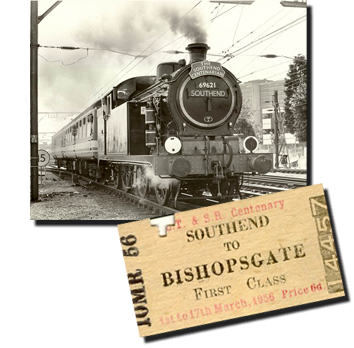 Since that time SEERS has gone from strength to strength, being involved in both the Southend centenary celebrations for the London Tilbury and Southend lines in 1956 and the Great Eastern lines in 1989.
On our formation we established a regular meeting base in Leigh on Sea and this allowed us to develop features such as the library and test track.
As our membership has grown, so more facilities have been added to the club. We now have over 150 members.